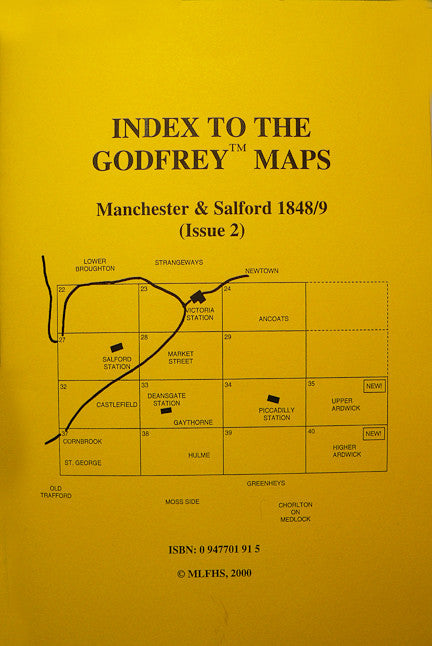 MLFHS
An Index to the Godfrey Maps: Manchester 1848
Code:
This issue includes the street index covering 16 Alan Godfrey Maps for the centre of Manchester & Salford, and its near suburbs. See Code 3099 for the bargain set of maps that include the whole 16 maps plus a free copy of this street index book
Not only does it include the names of streets, but also roads, lanes, courts, walks, terraces, places, buildings, public houses, breweries, taverns, mills, churches, cemeteries, factories, burial grounds, hospitals, railways, canals, rivers, etc. etc.
There may be more than one street or place etc.with the same name, and it may appear on the same map, or on a different map. This is explained at the beginning of the index book, and also it gives references on where to find the place on a map and the code and name of the map required.
---
Share this Product
---
More from this collection